Parameter
| | | | |
| --- | --- | --- | --- |
| Model | MW8-2030YT | MW8-2535YT | MW8-3040YT |
| Bag Size | Width: 80~200mm , Length: 100-300mm | Width: 120~250mm , Length: 100-350mm | Width: 180~300mm , Length: 100-400mm |
| Fill Weight | 10-1500ml Depend the product | 500-2000ml Depend the product | 1000-2500ml Depend the product |
| Speed | 20-50bags /min, The Speed is up to product and weight | 20-40bags /min, The Speed is up to product and weight | 10-25bags /min, The Speed is up to product and weight |
| Filling accuracy | ≤±1% According the product | ≤±1% According the product | ≤±1% According the product |
| Total Power | 2.6Kw | 3.5Kw | 4.2Kw |
| Voltage | 380V 3Phase 50HZ | 380V 3Phase 50HZ | 380V 3Phase 50HZ |
| Dimension | 1460*2500*1400mm | 1760*2500*1600mm | 2060*2500*1600mm |
| Weight | 1450KGS | 1850KGS | 2150KGS |
Product description
Product Usage
The machine is used for packing peanut butter, jam, chili sauce, tomato sauce, bean paste, detergent, rice wine, rice vinegar, juice etc.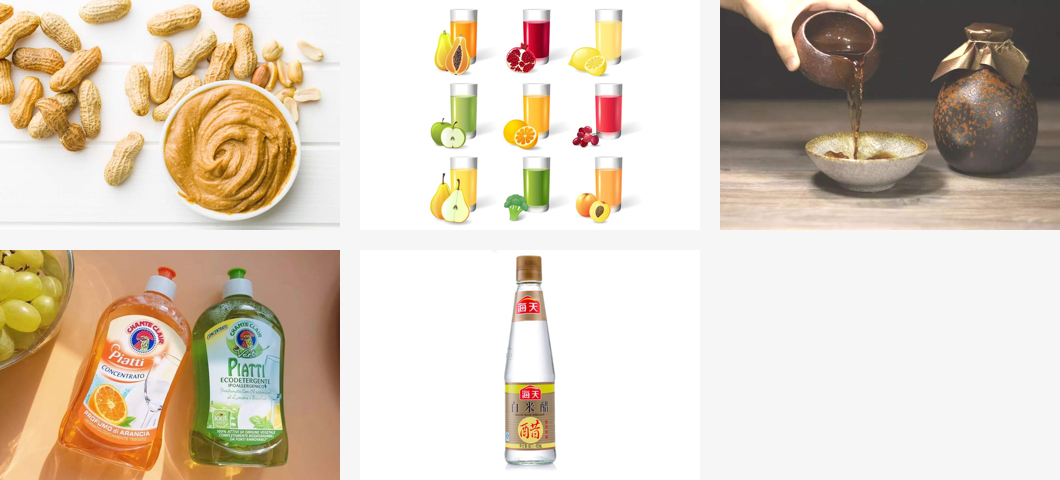 Pouch Type
Stand Up Pouch With Spout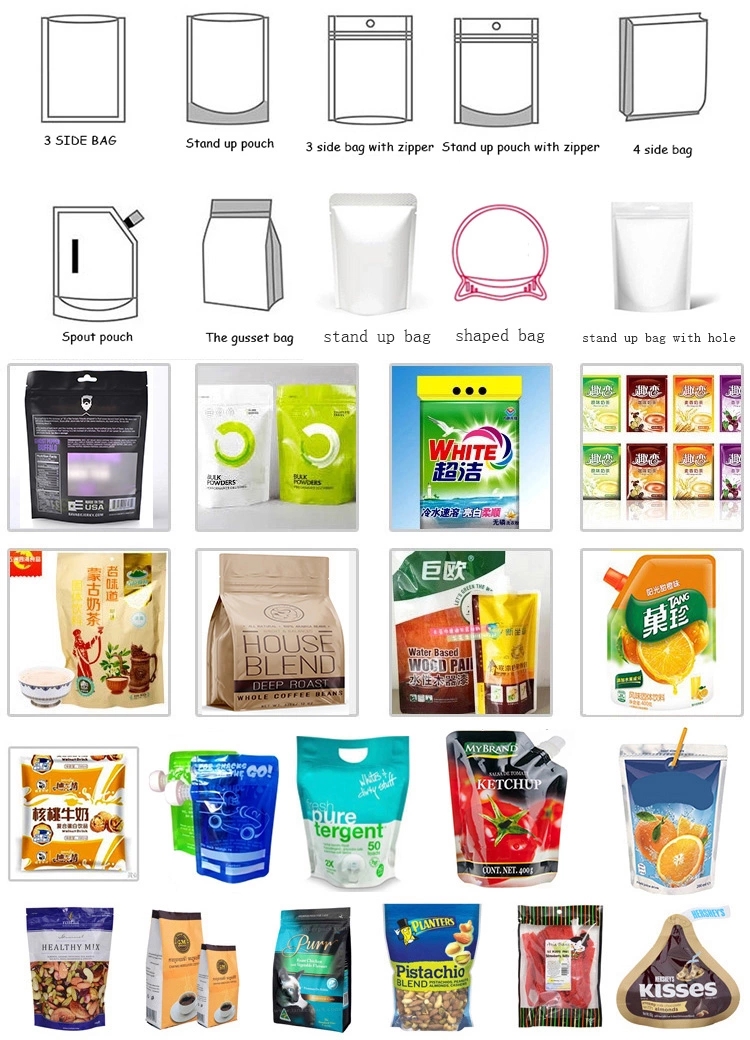 Feature
This set of equipment consists of a bag-type automatic packaging machine and a liquid and sauce filling machine. Mainly suitable for: automatic metering and packaging of detergents, yellow sprinkles, soy sauce, rice vinegar, fruit juices, beverages, hot pot bottoms, ketchup, peanut butter, jam, chili sauce, watercress sauce, etc. Bag design and bag delivery design.
1. The machine is equipped with a metering device to automatically complete the whole packaging process of feeding, bagging, date printing, metering, filling, counting, sealing, and finished product output
2. Convenient operation, using PLC control, with touch screen man-machine interface control system, easy to operate
3. Frequency conversion speed regulation, this machine uses frequency conversion speed regulation device, the speed can be adjusted at will within the specified range.
4. Automatic detection function, if the bag is not opened or the bag is incomplete, no material is added, no heat sealing, the bag can be reused, no material is wasted, and the production cost is saved for the user
5. Safety device, when the working pressure is abnormal or the heating pipe is faulty, it will give an alarm.
6. Equipped with machine glass safety door, when the door is opened, the machine will stop running immediately to protect the operator.
7. Some imported engineering plastic bearings are used, no need to refuel, reducing pollution to materials;
8. Use oil-free vacuum pump to avoid pollution of production environment.
9. Low loss of packaging materials. The machine uses pre-made packaging bags with perfect packaging pattern and good sealing quality to improve product quality.
10. Comply with the hygienic standards of the food processing industry. The parts on the machine that are in contact with the materials or packaging bags are processed with stainless steel or other materials that meet the food hygiene requirements to ensure food hygiene and safety.
11. A wide range of packaging, through the selection of different meters, it can be applied to the packaging of liquids, sauces, granules, powders, irregular lumps and other materials.